Complex Facilitation Fundamentals (June)
Presented by Cognitive Edge, in partnership with Complexability Pty Ltd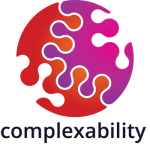 Course structure: 
Total of 14 hours engagement: 4 three-hour virtual classroom sessions, supported by 3 hours of coaching;
Coaching is delivered as follows: 1 hour peer coaching between session and 1 hour post programme.
Learning investment: $975 US per person
Who this course is for: If you facilitate groups to make sense, make meaning and take action in complex environments, and you are committed to maintaining a light facilitation footprint and creating environments where all voices can be heard, then this course is for you.
Pre-requisite: A basic understanding of the Cynefin framework is essential. Participants who have participated in Cynefin Basecamp, Foundations or equivalent will find that an advantage.
Meeting environments: Zoom.us; Google Slides / Docs; ConceptBoard
Course dates:
June 2021 course: 15, 16, 22 and 23 June at 09h00 – 12h00 AEST
For alternative May dates please click here to book
Complex facilitation methods and processes are designed to align with the nature and challenges of complex systems.  They are focused on creating and sustaining environments where the social construction of shared understanding of complex issues can emerge, where participants can discover sufficient agreement to take action, and appropriate ways of monitoring impact can be co-constructed.
This 14 hour programme offers an entry point into Complex Facilitation principles and practice, exploring the relationship between the principles of complex systems, the role of the facilitators and the experience of participants.
Supported by experienced complex facilitators, participants will engage with core principles, the challenges of the facilitation role and potential stakeholder issues.